Ministry Links
For the Work of the Ministry
The following is a list useful links that I have compiled. If you wish to be added to this list, please send me an e-mail.
Pray for all of these.
This is the Home Page for "A People for His Name" Baptist Church in Lipa City, Batangas, Philippines. This is a KJB-Believing Church that Rightly Divides the Word of Truth.
"A People for His Name" Baptist Church hosts an Old-Fashioned Baptist Camp Meeting, ususally the third full week of April every year. This is a great opportunity for a missionary trip. Contact Pastor Joe Archog for more information. Use this site.
Bible Believers! This is a portal to a wealth of material for King James Bible-believing Christians.
This is a link to a Free Presbyterian ministry involving Dr. Ian Paisley of Ulster, the European Institute for Protestant Studies, and the Martyrs Memorial Presbyterian Church. We are not Presbyterian, but this site contains a wealth of information about the Roman Catholic Church which should be of interest in these last days.
Independent Faith Mission. An Independent Baptist Mission agency. We are not affiliated. We recommend this site mainly for materials written by William Standridge.
Summit Ministries led by Dr. David Noebel. This is not a Baptist ministry. You will not find it to be a KJB defending ministry either. But this site contains some of the best resources for teaching the Christian World View. Home schoolers may want to see if there are resources here that can be adapted for strengthing the understanding of young people as to our Christian World View versus Humanism, Marxism, Socialism, Darwinism, &c.
Ex-Orthodox For Christ has a very extensive web site for research into many areas of Christian history, religion (e.g. Roman Catholic; Orthodix Catholic), Bibles in various languages, cults, and much, much more. EXCELLENT site. Big--Give it time to load.
Mission to Catholics, Int'l, is operated by Brother Bart Brewer, a former Carmelite Catholic priest. We met Bro. Brewer in the late 1970s. If you want to be in the know about Catholicism, here is one very good site. printed materials and many other things are available.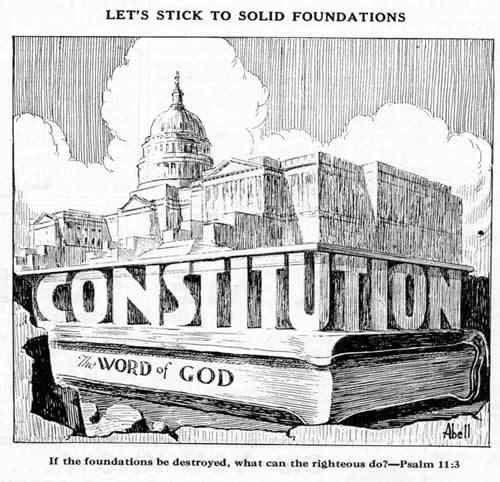 Our Mission
HOME AND ABROAD MISSIONS, INC. These brothers and sisters have graciously taken care of our support and THE CIRCUIT news and prayer letter for 22 years. H&AM is a loving local church ministry at FAITH BAPTIST CHURCH, Milton, Florida. http://www.faithbaptistmilton.org
For Baptist history and heritage resources. There is also much for home schoolers and Christian schools. This is the sight of Dr. James Beller, author of AMERICA IN CRIMSON RED.
BAPTIST HISTORY & HERITAGE RESOURCES.
Brother Roberts is a member of Landmark Baptist Church in Haines City, Florida. He has an excellent, comprehensive site you can appreciate, if you are a Bible-believer.
PRAY FOR THESE MINISTRIES. Your Time at these sites is better than any time spent in front of your TV set!